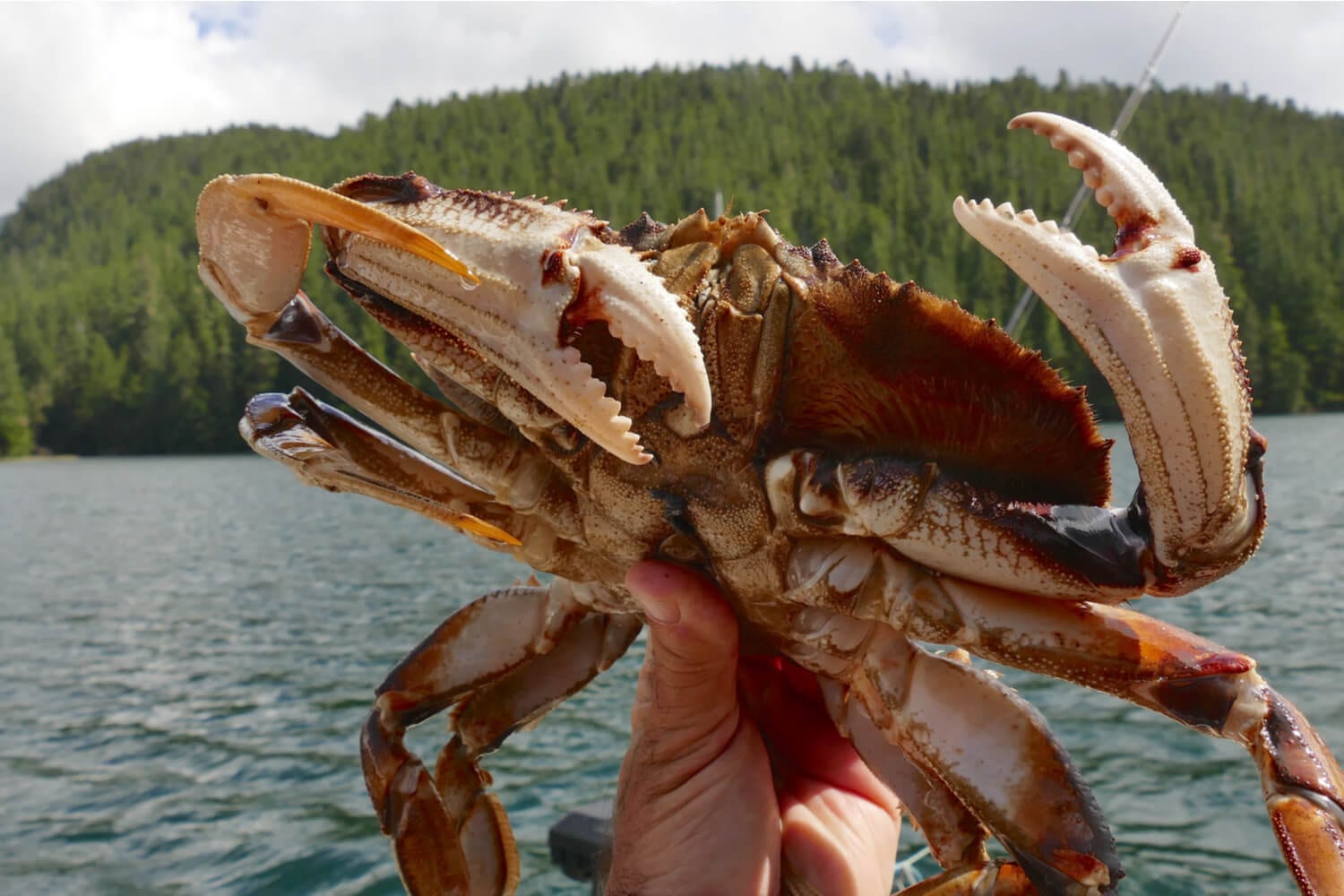 One of the best parts about staying at Favorite Bay Lodge is that it's not your typical all-inclusive resort in Alaska. While there are many fine lodges on the "Last Frontier," having a wide array of recreational options besides fishing is what separates the good from the exemplary. People come to Alaska to experience something new and exciting, so having a broad spectrum of activities can go a long way in determining where you stay. One of the lesser-known pastimes for anglers in Alaska is fishing for Dungeness crab. Not only will you have a chance to pull traps filled with delicious crustaceans, the picturesque inlets of Admiralty, Baranof, and Chichagof Islands present a unique opportunity to immerse yourself in Alaska's rugged splendor. So grab your camera, bait, and traps because we're going to teach you about hunting Alaska Dungeness crab!
Recreational Alaska Dungeness Crab Fishing
According to Alaska Public Media, the last few Dungeness crab seasons have been quite productive, and 2019 was the highest value year ever reported for our region near Angoon. And while we can never predict what the tides will bring, we're confident that you can have a unique and successful experience. The best time to catch the Dungeness crab in Alaska is during the incoming tides. For one, the outgoing tide is more turbulent, so the incoming tides are easier for crabs and other crustaceans to navigate the seafloor without being tossed around by strong waves. Secondly, the incoming tide has the higher salt density that crabs desire, making them more likely to be present when you're out trapping. In addition to Dungeness crab, you'll also have an excellent chance at capturing sweet Alaskan spot prawns as a bonus. When you get back to the lodge, our world-class chef will prepare a sampling of your catch!
All-Inclusive Luxury Fishing Resorts in Alaska
Alaska Dungeness crab doesn't present much of a fight, but pulling up your first cageful of these delicious specimens is nearly as rewarding as reeling in a decent salmon off the pier. In Angoon, Alaska, we've been blessed with productive fisheries, unrivaled scenery, and beautiful wildlife around every corner. For more information on how we can share our paradise with you, please reach out to us online or call 866-788-3344 today!